Photos by Jen Capone Photography
As parents we all have at least one thing in common, we all want the very best for our children. We want them to excel and succeed in everything they do. We encourage them to do their best and cheer them on along the way. This all applies to their education too. We want to offer our children the best education out there. For some this might mean getting them into a top-notch private school which comes with a hefty price tag. To others its finding the right after school program to supplement for whatever may be lacking in their child's current educational program.
This is unexplored territory for me. My daughter is now ready – more like begging me each and every day – to start school. I'm just now getting around to looking at different schools and programs available so my daughter can start preschool. If you had asked me last week what programs I thought would be a good fit for her, I would have said either putting her in a day care that offered a preschool curriculum. I didn't know what else was out there, let alone what was available right in my neighborhood.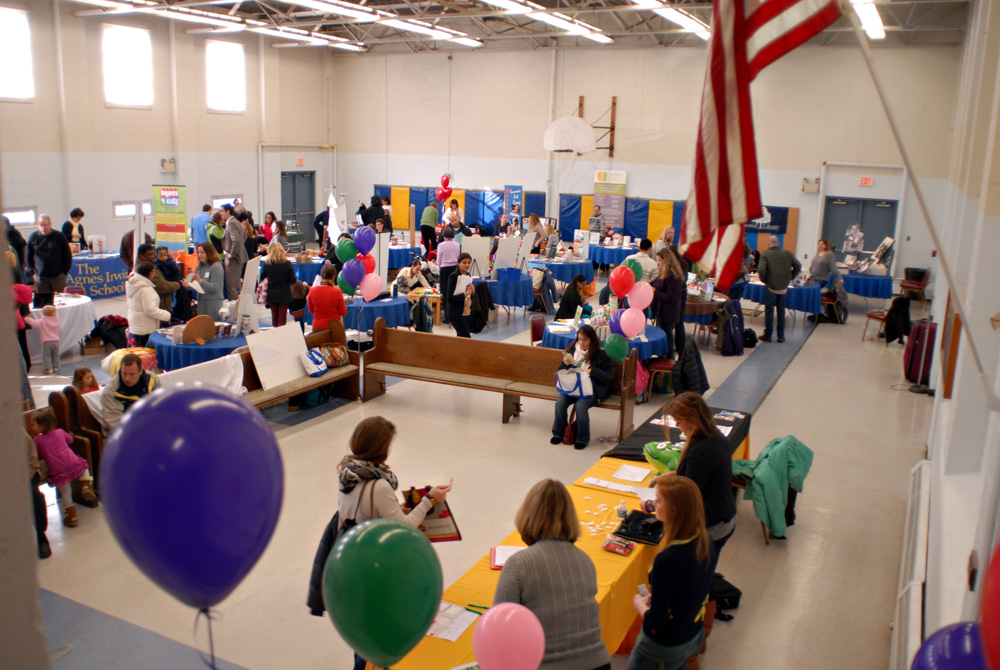 This past weekend I had the opportunity to attend the Main Line Early Childhood Education Fair hosted by Main Line Parent as a parent of a preschool aged child as well as a media correspondent. I tried to keep both perspectives in mind when looking into each school and program on exhibition at the fair. I'm pleased to report that this fair opened my eyes to an entire scope of options available to our children.
For some children, the structure and stability that through an academic geared school is the right fit. Others may thrive better in a program that emphasizes free play and hands-on learning. The key to finding the right fit for your child is knowing their strengths and weaknesses. We need to look at school through our children's eyes and try to find something that will suite their needs and interests, allowing them to excel and love learning.
In addition to the various preschool programs available, there are also other options like nature camps, foreign language enrichment programs, science and art programs and gymboree classes just to name a few. For children who are struggling in school, there are programs like Brain Balance who focus on the child's weakness and help them overcome the optical that stand in their way.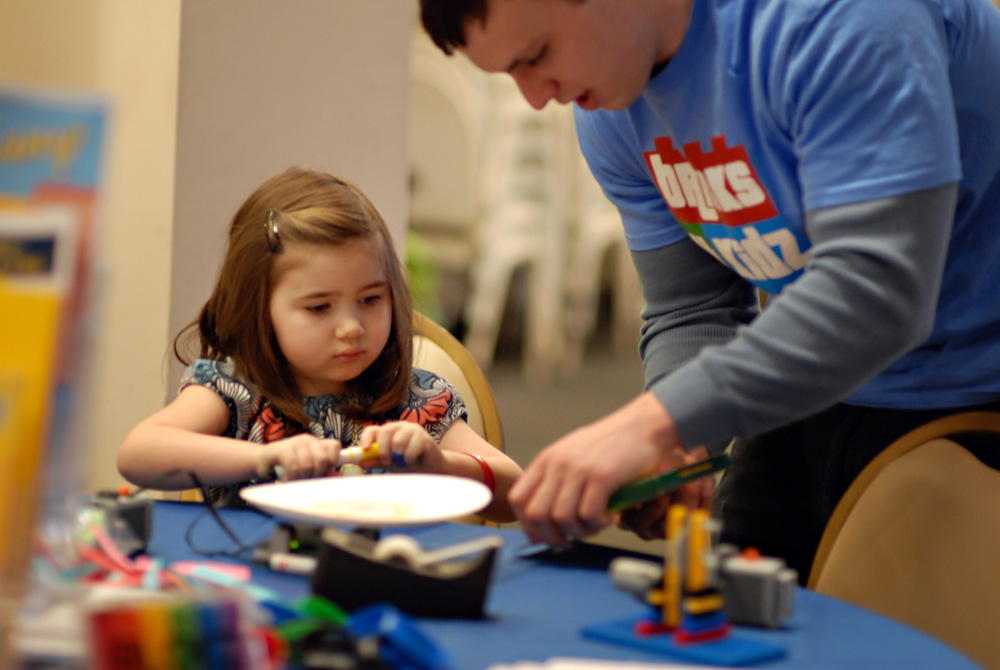 For my child, a hands-on method seems to work best. She's about to better understand and retain the information that's presented to her. Although I would love more than anything to be able to enroll her in a prestigious and academically geared school, I believe she will do better and thrive more in a school that's more geared towards her learning style. Ultimately, what's most important to me is that my child loves learning. Now that I have a better understanding of what is available, I'm able to evaluate the programs that meet my child's needs.
When looking into preschools for your child, a few things to keep in mind are:
Don't let a price tag scare you away from a school. Most schools offer some kind of financial assistance which can cover a portion up to the entire tuition.
Keep your child's strengths, weaknesses and interests in mind when picking out which program will best suit them.
When you find a school(s) that you like, ask to see if they're having an open house or if you and your child can take a tour. It's best to see how your child does in the school environment before you commit.
If class size is important to you,  ask about the student/teacher ratio is.
Due to the increase in allergies among children, most schools prohibit peanut products while some schools focus on a more organic choice of meals for the children. Be sure to ask what kind of meals are offered and if there are any restrictions.
I'm still not sure yet which program we'll end up choosing, but it's good to know what's out there. The Main Line Early Childhood Education Fair was a real eye opener. I would have never known all the possibilities had I not attended. They have given me a lot to think about.
Related articles
Disclaimer: I received monetary compensation to attend this fair. All opinions are my own.
Paola started blogging in 2008 after she found out she was expecting her first child. Now a mother of two, she works full time while trying to keep the balance between home and work life. Her blog has transformed from a simple family update blog to a blog that promotes products and services geared towards family, education, and entertainment.
Latest posts by Paola Deininger (see all)